Floor Epoxy
ProSeal offers the highest quality Epoxy floor refinishing to help extend the life and improve the appearance of your flooring.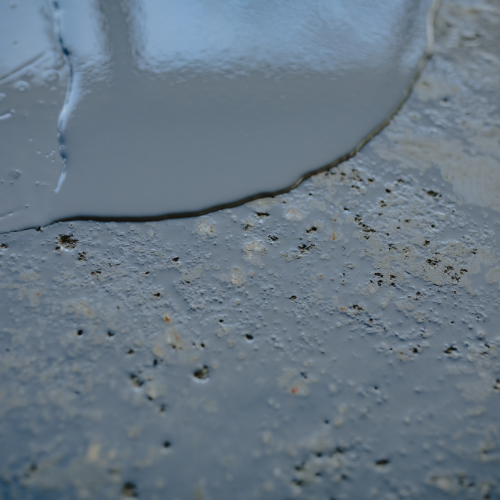 There are a number of applications that Epoxy floor finishing can be used for. Whether you are a homeowner looking to resurface your garage, basement or extra space or a business owner looking to resurface your workspace we have you covered. Below are a short list of the applications, please feel free to reach out with your specific applications.
Basement Flooring
Garages
Barns
Workshops
Pool Decks
Patios
Commercial Spaces
..and more!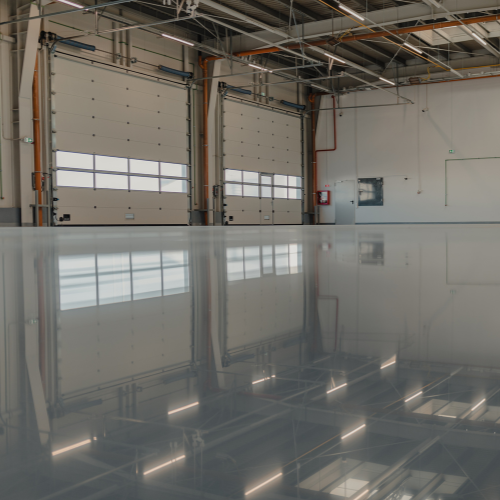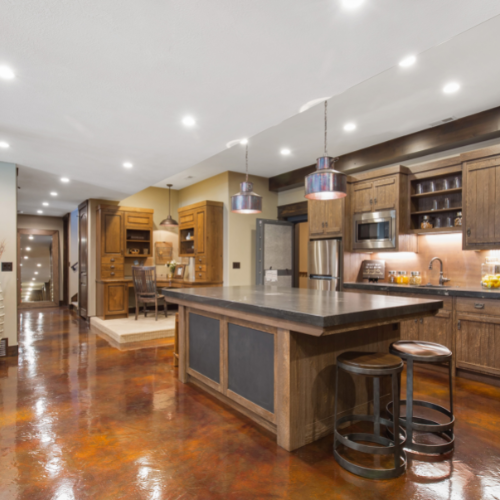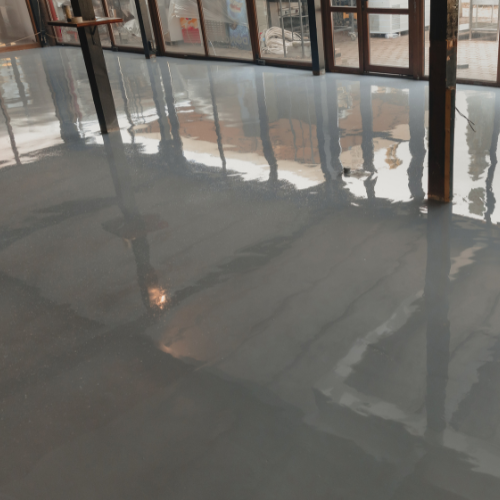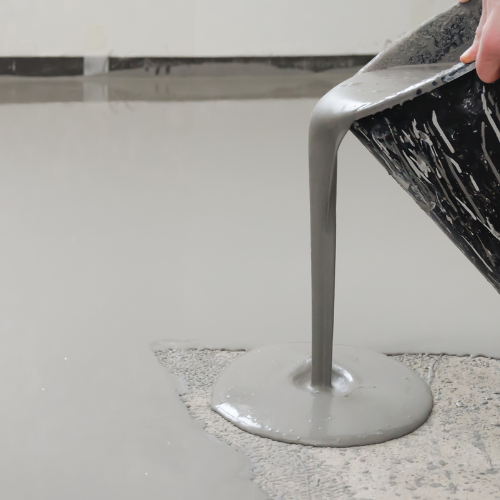 Product Overview
Epoxy flooring is a monolithic, resin-rich, troweled-on system that forms a physical bond between the existing material and the surface it is being applied to and vulcanizes them together. It is typically a seamless application free of any dirt harboring cracks or seems to keep it easy to clean. Epoxy flooring typically has a life expectancy of 15-20 years; we recommend a 3 year maintenance top coat to insure its life quality. There is many options that can be added to all of these systems such as color,different size aggregates,top coating options and finishes.
Different Epoxy Applications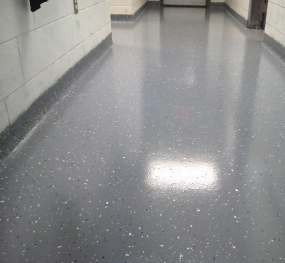 Epoxy Flake Floor. Full chip broadcast floors include layers of chips broadcast into the fresh epoxy base, then covered by a poly topcoat. These small pieces of color can help create awesome custom floor coatings with just a little design, often referred to as color chips, color flakes, or epoxy paint chips.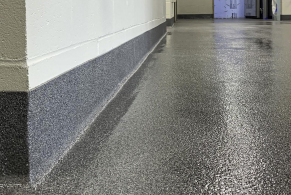 Quartz is a seamless, 1⁄8 – 1⁄4 inch thick decorative flooring system. It consists of 100% solids epoxy body coats with decorative Q28 or Q11 quartz broadcasts, finished with a durable urethane topcoat ensuring excellent wear and chemical resistance. Follows ADA, USDA, FDA, NFSI, and OSHA Guidelines.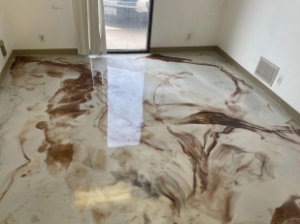 Metallic epoxy is a special multi-layered epoxy floor coating system that incorporates the use of a metallic additive mixed into a clear epoxy coating to create exotic effects. This metallic powder continues to move through the epoxy as it cures creating the lava flow or pearlescent design. It often is used to mimic marble or granite.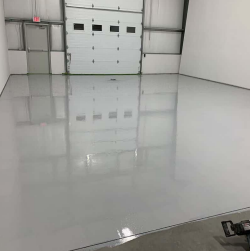 Neat Coat Epoxy Floors can be installed with or without a seamless cove and create a Sanitary, protective coating. These are a solid color or colorless epoxy floor and a colorless texture can be added to make them non-slip. With or without non-slip aggregate they are very easy to clean and maintain.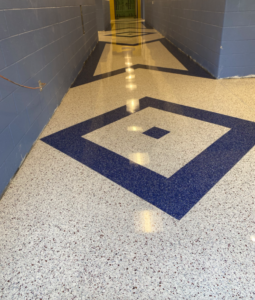 We Specialize In:
Installs
Patches
Restoration
Terrazzo is a composite material, poured in place or precast, which is used for floor and wall treatments. It consists of chips of marble, quartz, granite, glass, or other suitable material, poured with a epoxy, or cementitious binder.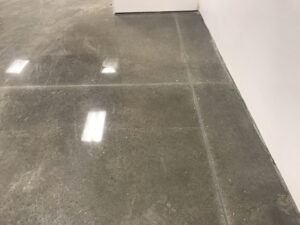 Polished Concrete is the ultimate no wax floor solution. Its a series of polishing step to get the concrete to its desired shine or smoothness similar to sanding wood, add in the durability and performance of concrete and no wonder why this is a popular solution.
Have a project?
Get in touch by reaching via phone or through the contact form below.